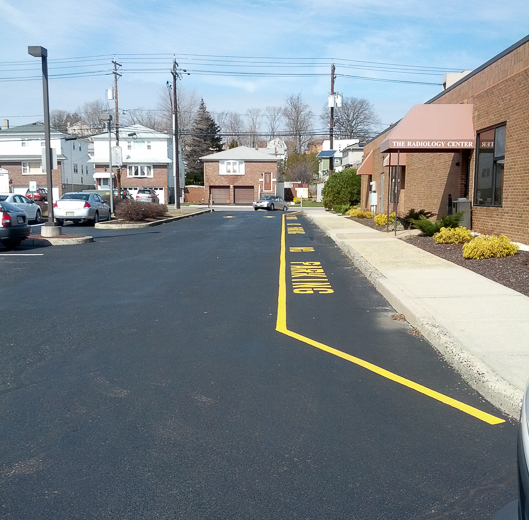 Commercial Parking lot Sealcoating
Parking Lot or Driveway Seal Coating is the act of placing a liquid emulsion called sealant over an asphalt base. It is typically applied over clean asphalt with rubber squeegees to seal and protect the surface of your asphalt parking lot.
Sealcoating manufacturers recommend applying two coats of asphalt slurry seal to your asphalt surface every 1 to 2 years, depending on use and wear.
The main reason to apply new sealcoat to your lot is to protect the investment in your property, and that's your asphalt.
Serving Bergen County – we are doing driveway and parking lots for over 20 years.
Asphalt Sealing and Paving in Lodi, NJ
Sealing and Paving in Maywood, NJ
Sealcoating and Paving in Midland Park, NJ
Sealing and Paving in Montvale, NJ
Sealing and Paving in Moonachie, NJ
Sealcoating and Paving in New Milford, NJ
Sealing and Paving in North Arlington, NJ
Sealing and Paving in Northvale, NJ
Sealing and Paving in Norwood, NJ
Sealing and Paving in Oakland, NJ
Sealing and Paving in Old Tappan, NJ
Sealcoating and Paving in Oradell, NJ
Sealing and Paving in Palisades Park, NJ
Sealing and Paving in Paramus, NJ
Sealing and Paving in Park Ridge, NJ
Sealing and Paving inRamsey, NJ
Sealing and Paving in Ridgefield, NJ
Sealcoating and Paving in River Edge, NJ
Sealing and Paving in Rockleigh, NJ
Sealing and Paving in Rutherford, NJ
Sealing and Paving in Saddle River, NJ
Sealing and Paving in Tenafly, NJ
Sealcoating and Paving in Teterboro, NJ
Sealcoating and Paving in Upper Saddle River, NJ